• Lisa Stewart • classic styling • cork • faux leather • intermediate • intermediate sewists • leather • testers' makes • travel • vinyl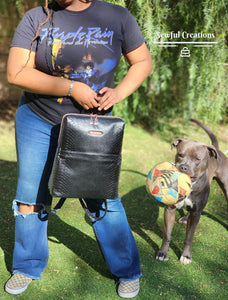 The Kaya Papaya Design tester group has done it again! Check out the photos and details of their makes of the classy
Jovie Backpack
pattern.
---
• Lisa Stewart • Claire Shoulder Bag • cork • hacks • intermediate • Kaya Papaya Design • KPD • modifications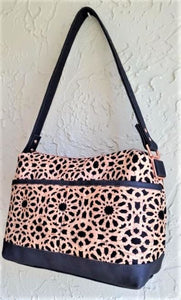 The Claire Shoulder Bag was designed for the intermediate sewist – someone with experience using different materials and finishing techniques for versatility. Check out these modifications to change up the style.(If you're an advanced beginner looking for a challenge, take a peek, too!).
---
• Lisa Stewart • backpack • intermediate • new pattern • testers • the Elora backpack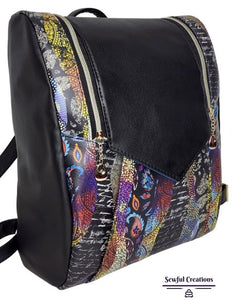 The Elora Backpack
is a sophisticated bag. Once again, our testing group wowed us with their creations. Check out all the details and get inspired to make your own
Elora
.
---
• Lisa Stewart • briefcase • classic style • industrial machine • intermediate • laptop bag • satchel • testers' makes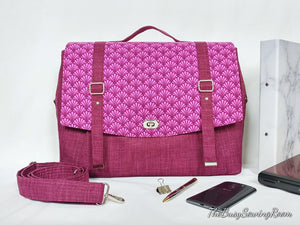 The Adina Laptop Bag
has been in the works for a very long time. A structured sturdy bag with classic lines and a modern look with the pleated front pocket and faux straps. Our testers were very excited to give this a pattern a run-through, and as usual, they did not disappoint. Get ready for some inspiration!
---
• Lisa Stewart • bowler bag • curved gusset • intermediate • large • overnight bag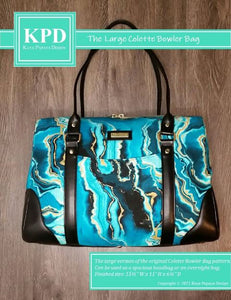 The Large Colette Bowler Bag is a roomy, classic design. Finishing at 15 1/2" x 11" x 6 1/2", this roomy bag fits the criteria for the airline's Free Personal Bag. The large exterior space lends itself well to a variety of design options - no tiny prints needed here!
As usual, our testers surprised us, inspired us, and certainly wowed us! Take a look for yourself.