• Lisa Stewart • child's bag • confident beginner • diaper bag • duffle bag • gym bag • overnight • travel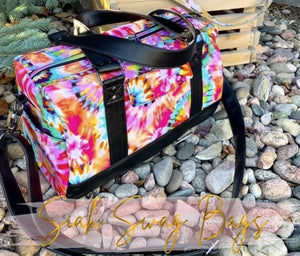 Little brother to
The Laila Weekender 
with customizable features to make this a super kid-friendly bag. The options are great for an adult gym or dance bag. Or make it into a mega diaper bag.
---
• Lisa Stewart • convertible • cork • crossbody • faux leather • hip bag • pattern • travel • vinyl • wristlet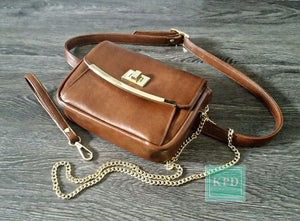 The 
Alyssa Hip Bag 
is designed for carrying all the essentials while traveling. Change the strap to a crossbody or wristlet. Our testers wowed us with their unique creations.
---
• Lisa Stewart • heavy duty • stability • stabilizing stitches • strong • sunset beach tote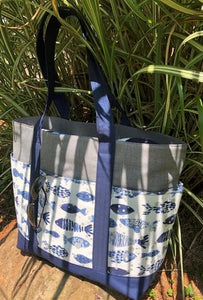 While the first criteria for
The Sunset Beach Tote
was ultra beginner-friendly, we also wanted something functional and long-lasting. A beginner wants a finished product they can be proud of and actually use and not worry about not standing up to the job. Check out the design process for ensuring your bag will pass the test.
---
• Lisa Stewart • beach bag • beginner basics • large tote • no pattern pieces • rotary cutter • testers' makes • tote bag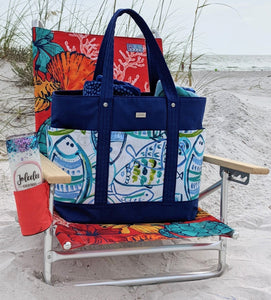 The Sunset Beach Tote is named for our favorite beach. With a long haul across the dunes, we need to be able to carry it all. The testers loved it and were using theirs right away. As always, lots of beautiful makes. Check them out and get inspired!
---
• Lisa Stewart • beginning bagmakers • expert tips • how to • interfacing chart • learning library • snug lining • tips • tutorials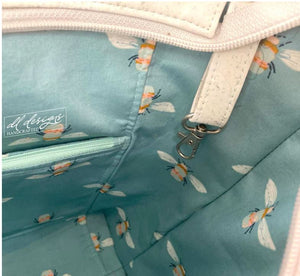 At KPD, Patricia strives to design bags that will have a snug lining. But sometimes, fabrics have a mind of their own, and you need to make some adjustments. With years of bagmaking ups and downs, we share our best tips for a lining you'll want to show off.