• Lisa Stewart • faux leather • vegan leather • vinyl
Vinyl or faux leather can add a high-end designer look to a bag. If that's the look you're going for, but have been hesitant to try, check out our tips for all things relating to sewing with vinyl and faux leather.
---
• Lisa Stewart • convertible • cork • crossbody • faux leather • hip bag • pattern • travel • vinyl • wristlet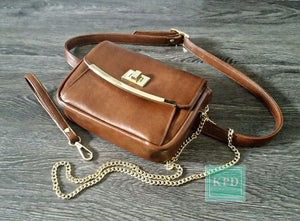 The 
Alyssa Hip Bag 
is designed for carrying all the essentials while traveling. Change the strap to a crossbody or wristlet. Our testers wowed us with their unique creations.
---
• Lisa Stewart • classic styling • cork • faux leather • intermediate • intermediate sewists • leather • testers' makes • travel • vinyl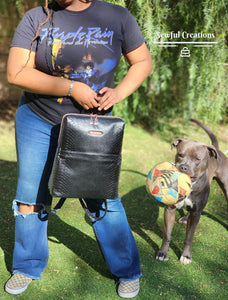 The Kaya Papaya Design tester group has done it again! Check out the photos and details of their makes of the classy
Jovie Backpack
pattern.
---
• Lisa Stewart • add-ons • adjustable strap • Cici Tote Bag • confident beginner • crossbody option • faux leather • pockets • shoulder bag • slip pockets • snug lining • stability • strong • structured • tote bag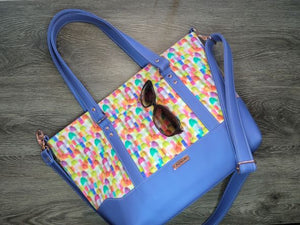 The Cici Tote Bag has a lot of devotees among bag makers. With new formatting, we also took the time to add some enhanced features, making it even more versatile than the original. This "new and improved" really is!