• Lisa Stewart • adjustable strap • tutorial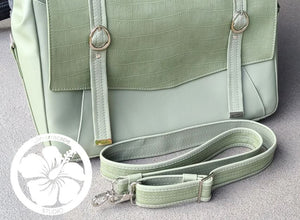 Do you want to add an adjustable strap to a pouch or a bag? If you've never made one, getting the details down pat can make you give up. We've got all the steps to make it a painless process.
---
• Lisa Stewart • add-ons • adjustable strap • Cici Tote Bag • confident beginner • crossbody option • faux leather • pockets • shoulder bag • slip pockets • snug lining • stability • strong • structured • tote bag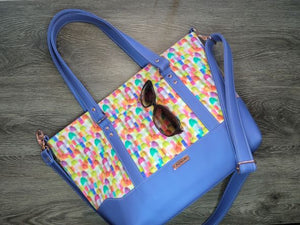 The Cici Tote Bag has a lot of devotees among bag makers. With new formatting, we also took the time to add some enhanced features, making it even more versatile than the original. This "new and improved" really is!
---
• Lisa Stewart • adjustable strap • airline • big • duffle • Laila Weekender • photos • pockets • testers • travel • trolley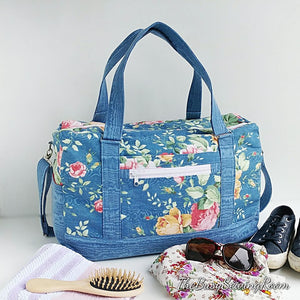 The Laila Weekender
is designed to hold EVERYTHING you need for that getaway you've been dreaming of. Check out all the eye candy from our very talented group of testers and get 
your
 creative juices flowing!