• Lisa Stewart • child's bag • confident beginner • diaper bag • duffle bag • gym bag • overnight • travel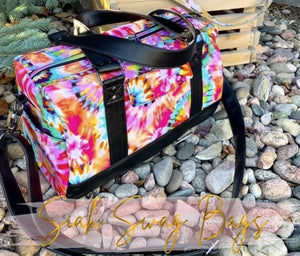 Little brother to
The Laila Weekender 
with customizable features to make this a super kid-friendly bag. The options are great for an adult gym or dance bag. Or make it into a mega diaper bag.
---
• Lisa Stewart • convertible • cork • crossbody • faux leather • hip bag • pattern • travel • vinyl • wristlet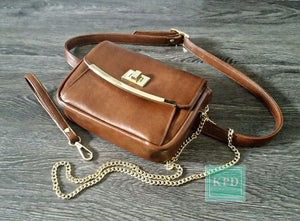 The 
Alyssa Hip Bag 
is designed for carrying all the essentials while traveling. Change the strap to a crossbody or wristlet. Our testers wowed us with their unique creations.
---
• Lisa Stewart • classic styling • cork • faux leather • intermediate • intermediate sewists • leather • testers' makes • travel • vinyl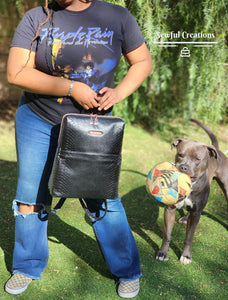 The Kaya Papaya Design tester group has done it again! Check out the photos and details of their makes of the classy
Jovie Backpack
pattern.
---
• Lisa Stewart • adjustable strap • airline • big • duffle • Laila Weekender • photos • pockets • testers • travel • trolley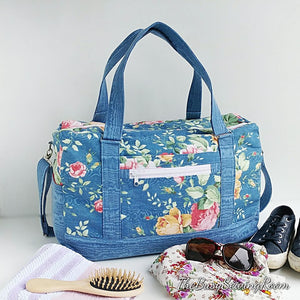 The Laila Weekender
is designed to hold EVERYTHING you need for that getaway you've been dreaming of. Check out all the eye candy from our very talented group of testers and get 
your
 creative juices flowing!