• Lisa Stewart • bowler bag • curved gusset • intermediate • large • overnight bag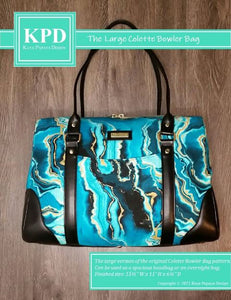 The Large Colette Bowler Bag is a roomy, classic design. Finishing at 15 1/2" x 11" x 6 1/2", this roomy bag fits the criteria for the airline's Free Personal Bag. The large exterior space lends itself well to a variety of design options - no tiny prints needed here!
As usual, our testers surprised us, inspired us, and certainly wowed us! Take a look for yourself. 
---
• Lisa Stewart • curved gusset • The Colette Bowler Bag • tutorial • vinyl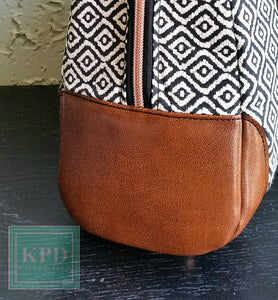 Intimidated by a curved gusset attaching to straight pieces? We'll walk you through step-by-step with photos, directions, tips and comments to achieving that high-end look you envy in others' bags.