• Lisa Stewart • card slots • elasticized pockets • pleated pockets • rivets on slip pcokets • slip pockets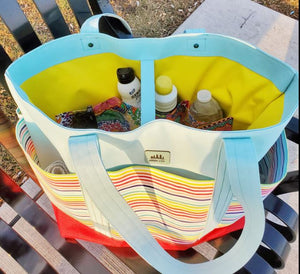 Take the time to learn to do your slip pockets right, and you'll be getting compliments. Attention to pressing, topstitching and decorative details are all discussed.  Photo: 
Amy Jo's Sunset Beach Tote has tons of pockets - inside and out!