• Lisa Stewart • Discounts • loyalty program • Purse Perks • Sale • Savings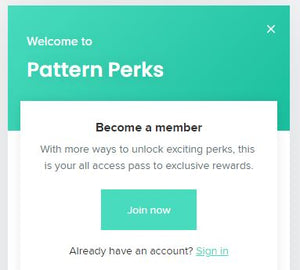 Who doesn't want to get a good deal? Or stretch their money? Or buy more of a favored item? "Not me!" says no one at any time, ever. 
Our Pattern Perks reward program is a big win.